SUE ZANGE ~ SPECIALIST IN SUBTLE ENERGIES
Sue Zange is the author and creator of The Subtle Energy Awareness Programme® .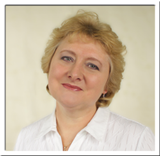 Sue founded  Inspirit in 1999, in order to educate and inform others on the subject of subtle energies and higher awareness.  For over 20 years, she has offered a wide range of training courses on the specialism of energy field healing, personal and spiritual growth, and higher consciousness development.

Sue pioneered and developed advanced higher level techniques for healing through the body's energy field.  Each year since 2000, she taught the 'Diploma in Energy Field Healing', training therapists and healers to be skilled to work within subtle energies for the healing and transformation of their clients well-being.

Sue has taken some of the unique components from the Diploma and re-engineered its application so that this new learning Programme for subtle energy awareness can be made available to everyone. The skills will enable you to enrich your life by helping you to transform the energy aspects of daily living and future potentials.  

Sue has become a leading specialist in subtle energy knowledge, including awareness of the structure and flow of the human energy field. Her primary skill is in transformation of non-serving energy patterns, clearing lines of potential, and the development of higher serving patterns for creation and personal development.  

Summary of Sue's Experience:
18 years of teaching healers and therapists how to develop their skills and work ethically and productively to serve clients. As a Teacher, Sue has taught over 500 training course days, ran 68 meditation or mentoring group sessions, and presented 28 special events.
12 years of full time working as an Advanced Energy Field Healer, having developed and pioneered unique techniques to work in the human energy field. During this time Sue has done more than 5,000 healing sessions for clients, and over 550 sessions on homes, land, earth, disasters, world events and tragedies.
3 years as Founder and Director of The Healing Centre, Birmingham
7 years assisting, coaching and supporting private clients in subtle energy skills, including actors, musicians, performers, business leaders and entrepreneurs.

Sue has created and produced a range of CD's for meditation and energy awareness.

Her book 'The Energies of your Life' giving an insight to the subtle energy transactions that affect life.
She also produces the 'Grow Inspirit Magazine' giving an insight into self-healing methods, spiritual growth, and a goodwill message for compassionate living.
To learn more about Sue's work with private Clients, visit the Sue Zange website