The Subtle Energy awareness Programme®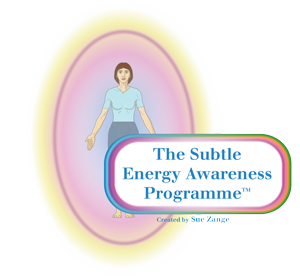 The Subtle Energy Awareness Programme® will provide you with rich insight and understanding that will show you how to improve your life by managing the movement of subtle energy transactions.  Equipping you with easy to apply energy skills, you will find that your every-day living can be improved by simply giving yourself a little time to manage each day better.
This Programme will equip you with knowledge to help you understand energies and energy flows, and the true nature of the human energy field, so that you gain the awareness to self-manage your life activity. It will offer you a way of understanding the invisible and intangible aspects of life which drive potentials and affect our actions.
At the core of the Programme is an understanding of subtle energy elements which will equip you to change your life for the betterment of health, state of mind, emotional balance and spiritual growth. The knowledge on the Programme is unique and exclusive to the field of subtle energy understanding, having been pioneered and developed by Sue Zange, a Specialist in the field of subtle energies.
The information offered on this learning Programme will help you to think and feel differently about your life situations, circumstances and experiences, such that you can enable your own ability to choose and take action to improve your life journey.
The Course is designed in modular format, so is offered to you either over 2 full days of teaching, or a series of 6 evenings or afternoons. Each module is packed full of information and subtle energy knowledge, and will equip you with techniques to manage these energies and become more aware of your energetic state.